The Guardian recently ran an article discussing crowdfunding for non-profits and civic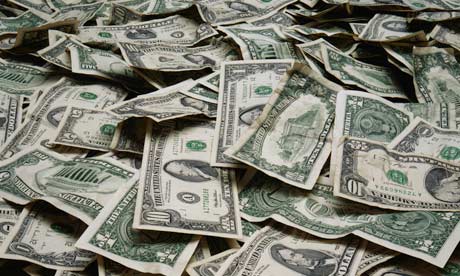 groups. In the article, they state,
Accounting firm Deloitte predicts web users will contribute $3bn to crowdfunded campaigns this year alone, double what they raised in 2011. This suggests that, if anything, interest in funding development projects is on the rise, and the web is increasingly seen as the most innovative and responsive place to raise funds for projects that matter.
Here at Launcht, we completely agree. Civic crowdfunding is on the rise, and so it should be. Though crowdfunding is often associated with indie tech and music projects, it is perfectly suited for community projects.
The idea is that communities–created by shared interests, higher education, or geography–can come together to show their investment in projects by putting money toward their completion. In this case, no contribution is too small to lend to the overall goal.
The benefits of community crowdfunding extend well beyond finances. Civic crowdfunding brings people–project managers, local governments, and citizens–together around a shared, dedicated interest. It democratizes the funding and decision-making process:
Project managers can vet ideas with the community they affect before moving forward

Local governments are able to get funds quickly without waiting for major donors or large outside sources of funding
Citizens (funders) gain a sense of ownership over and pride in their projects and community
Traditionally, civic crowdfunding projects have existed disparately on Kickstarter, Indiegogo, and other major crowdfunding sites. Campaign managers send users to their specific campaign page via social media and then start the process over again when they begin a new campaign. With a white-label solution, these project managers would be able to create a website specifically for the community, where people could show up and observe all past and current campaigns–seeing both the depth and breadth. Although Kickstarter and Indiegogo have many active users, most people on those sites are there for specific projects. On a white-labeled civic crowdfunding site, people would be able to come for their community as a whole and observe many different projects. This multiplies many of the benefits of civic crowdfunding and consolidates value, making for a cleaner and more interactive user experience.
As crowdfunding becomes a more mainstream form of fundraising, we believe more communities will move toward white-labeling in order to bring people together around the idea of crowdsourced improvement.
If you are a community leader interested in crowdfunding, look at our packages page and contact us today.